OUR GUARANTEE
Here at ThinkSmartHosting we believe in providing our customers with superior reliability and performance at highly competitive rates.
To prove our commitment to this goal we offer a 30 day, no questions asked satisfaction guarantee.
We are so sure that you will be happy with our service that if you decide for any reason to discontinue the service within 30 days of your account being opened you will receive a full refund.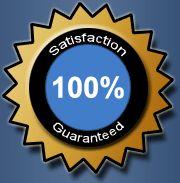 CONTACT
We welcome feedback and are happy to answer any queries you may have. Please feel free to contact us via any of the methods indicated below:
For technical support issues please log in to the support section of our website.
For general questions regarding our accounts, or for assistance with opening a new account, please contact our sales department at sales@thinksmarthosting.com.
For questions regarding the billing of your current account, please contact our billing staff at billing@thinksmarthosting.com.
For all other questions, please contact us at info@thinksmarthosting.com.